Now on Blu-ray from MVD Visual!

ZYDECO CROSSROADS:
A Tale of Two Cities
(2015)

An 87-minute film about Philly radio station WXPN's yearlong zydeco project, the current state of the Creole music scene in and around Lafayette, Louisiana, and the influence of Mississippi blues on zydeco. Features performances by Buckwheat Zydeco, C.J. Chenier, Chubby Carrier, Nathan Williams, Major Handy, Rockin' Dopsie, Jr., Rosie Ledet, Creole United, Soul Creole, Chris Ardoin, Lil' Nate, and Corey Arceneaux.

| | |
| --- | --- |
| | |
| | |
| Front | Back |

Mouse over the thumbnails above
to switch the cover at the left.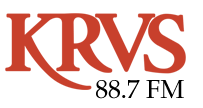 Click Here for an interview with Robert Mugge and Pat Mire
about the premiere of Zydeco Crossroads: A Tale of Two Cities.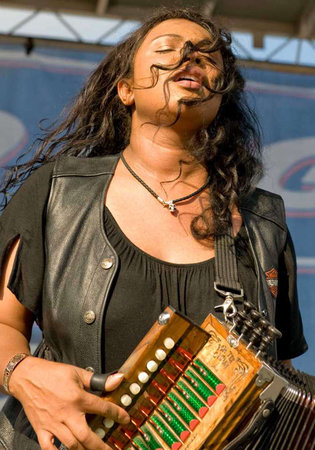 ZYDECO EXPLORED THROUGH WXPN PROJECT
By Zoë Miller, Philadelphia Inquirer Staff Writer
You may know Philadelphia public radio station WXPN-FM as the sponsor of the annual star-studded XPoNential Music Festival.
This year's XPoNential had a bit of a Southern kick, thanks to an appearance by CJ Chenier and the Red Hot Louisiana Band. Chenier is one of the founding saints of contemporary zydeco, and his performance - complete with accordion riffs - was for more than concertgoers' entertainment.
Another reason Chenier was at the festival was to generate buzz about WXPN's latest endeavor, the ambitious, 15-month-long Zydeco Crossroads project. In addition to hearing Chenier's tunes, guests could take home promotional material about the project.
The goal is to increase awareness of the genre of zydeco, that electrified dance-cousin of Cajun music that originated in southwest Louisiana.
Influenced by a mélange of genres (including blues, R&B, Cajun, and Creole), zydeco has a sound and heritage all its own. It's also a family affair. The music is passed down from generation to generation, which is why you'll see the same surnames - Ardoin, Broussard, and Chavis, to name a few - crop up again and again in the biz.
"What makes southwest Louisiana so interesting is that it was cut off from the rest of the state for a number of years until they built the raised highways," said documentary filmmaker Robert Mugge. His film Zydeco Crossroads is expected to debut in October 2015, during the last week of the project.
"The music is so influenced by what people heard on the radio from elsewhere," Mugge said. "Their musics and culture maintained a kind of purity for a number of years because they weren't as subject to all the mainstream media."
With the support of the Pew Center for Arts & Heritage, WXPN will present a series of programs and events in Philly that explore and celebrate the Southern musical culture.
"Zydeco in the Northeast has popularity primarily with older white folks who like to dance," said Roger LaMay, WXPN general manager and co-executive director of Zydeco Crossroads. "Part of the challenge of this project is trying to attract a wider audience to it."
For maximum outreach, the station is taking a multimedia approach. Beginning in September, there will be exclusive Web content about zydeco history, featuring music streams, audio and video clips, and performance footage.
The project then gets underway with a live broadcast from Lafayette, La., which, LaMay said, is "sort of ground zero for zydeco."
The first live event in Philly, however, doesn't take place until December, when zydeco acts Curly Taylor and Zydeco Trouble arrive for a dance party.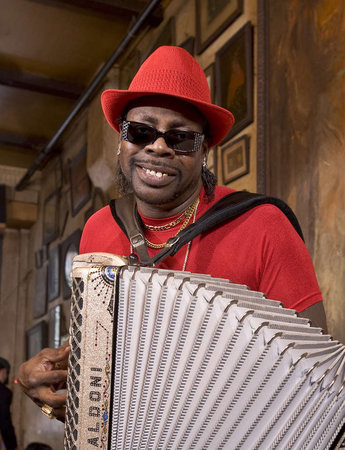 Throughout the year, there will be performances by top zydeco performers including Creole United, Leon Chavis, Rosie Ledet, and Lil' Brian. In addition, for those who want to get their groove on, the Philadelphia nonprofit Allons Danser will give Cajun/zydeco dance lessons.
Ledet, who first played in Philadelphia 18 years ago, is one of only a handful of women in the world of zydeco. When she got interested in the genre, she knew of only two female zydeco singers, including the great Queen Ida. Now, she said, she can think of about eight off the top of her head.
"Philly's really cool," Ledet said in a phone interview from the Bronx, en route to a Canadian blues fest. "The dance groups are really good. They dance better than me, I'll tell you that. They're always, always nice. They give you all the energy you need."
Allons Danser is active throughout the year, but the group's dances, held every couple of weeks, attract no more than 150 or 200 people. Plus, the group can't afford the top-billed talents.
Terry Spross, who oversees publicity and special projects for Allons Danser, said he was "jumping for joy" when WXPN reached out to the organization nine months ago about Zydeco Crossroads.
"They contacted us and asked us to help them so they could write for the grant," Spross said, "and we recommended the bands, we recommended some marketing ideas, we talked to them about dance instructors."
Mugge said his movie, Zydeco Crossroads, focuses on "the idea of cross-fertilization between southwest Louisiana, Lafayette in particular, and Philadelphia, which is itself a great music city."
Mugge previously examined zydeco traditions in his 1994 work, The Kingdom of Zydeco, which followed performers Beau Jocque and Boozoo Chavis as they competed to become zydeco royalty.
"It's fun to return to these musics and watch how they evolved over time," Mugge said. "A lot of the family names are the same as when I was shooting 20 years ago. Some of the names go back another 50 years before that."
During the closing weekend, there will also be a lecture by Tsitsi Jaji, a University of Pennsylvania English professor and the author of Africa in Stereo: Modernism, Music, and Pan-African Solidarity.
Jaji, born in Zimbabwe, is a musician herself. She studied music at Oberlin, where her friends introduced her to other genres, such as reggae.
"I haven't talked about zydeco in classes until this point," said Jaji, whose scholarship centers on the literature, poetry, film, and music of Africa and the African diaspora. "The invitation for me was an opportunity for me to broaden my own research interests and in particular to think about a really important strand of Afro-Caribbean music."
For now, at least, Jaji's engagement with zydeco is academic rather than applied.
"I doubt if I'm going to become a zydeco artist, and my instrumental background is more in piano,"
Jaji said. "If I come across an accordion, and I'm asked to play some music, that would be awesome."
For more about WXPN's Zydeco Crossroads: http://www.xpn.org/music-artist/zydeco-crossroads
WXPN ANNOUNCES 15-MONTH LONG ZYDECO CROSSROADS PROJECT
Multimedia project will bring significant Zydeco musicians and culture to Philadelphia

PHILADELPHIA (JUNE 17, 2014): Philadelphia public radio station WXPN 88.5 FM will bring the lively music and culture of Zydeco to new audiences in Philadelphia and beyond with its multimedia Zydeco Crossroads project, supported by The Pew Center for Arts & Heritage. Zydeco Crossroads will present Zydeco music as a living cultural journey while examining its roots and cultural traditions through a 15-month series of concerts, educational events, radio specials, and a new documentary film.
The grant will also support the creation of a new, content-rich website launching in September that will feature exclusive, field-gathered audio and video, music streams, performance footage and regular original contributions from some of the genre's most accomplished authorities and scholars. Additional events, some of which will be free, and elements to engage audiences such as Zydeco/Cajun dance lessons, film discussions, a sampler CD and more, will also help to illuminate the socioeconomic context of Zydeco and the Creole culture.
"The Pew Center for Arts & Heritage has made it possible for us to bring leading Zydeco artists to Philadelphia and expose them to a wider audience, which will help foster a broader understanding and appreciation of this unique American music," said WXPN General Manager Roger LaMay. "Our project partnerships with Allons Danser, Philly's home for Zydeco/Cajun music and dance, the Philadelphia Folksong Society, and the African American Museum in Philadelphia will also access additional audiences who connect to Zydeco in distinct ways."
LaMay and WXPN Assistant General Manager Bruce Warren are leveraging their experience in developing innovative broadcast series concepts, live event collaborations, and digital content platforms to produce Zydeco Crossroads.
Zydeco is regional music of southwest Louisiana, known for its energetic rhythms driven by lively accordion and rub board instrumentation, joyful dancing and deep roots in Spanish, Creole and Native American cultures that are today being influenced by hip-hop and R&B. These all will be explored by WXPN's syndicated World Cafe program host David Dye through interviews with prominent Zydeco music figures onsite in Lafayette, Louisiana. Acclaimed documentary filmmaker Robert Mugge, known for his previous documentaries about specific musicians and genres, including blues and regional Louisiana music, will join Dye there in order to capture content for a new film that will tell the story of Zydeco, using its musicians as a guide.
Attendees of WXPN's annual XpoNential Music Festival taking place in Camden, NJ July 25 through July 27 will be introduced to Zydeco Crossroads through displays and takeaway materials, as well as a performance by noted Zydeco artist C.J. Chenier & the Red Hot Louisiana Band, named by Billboard as "the heir to the Zydeco throne." A rich schedule of concerts by Zydeco artists and special events will then launch in September and culminate in a Zydeco Crossroads Weekend in late 2015 that will include the screening of the new Robert Mugge documentary film.
More information will be released about Zydeco Crossroads activities and events through Fall 2015. For more information about WXPN, visit www.xpn.org.
ABOUT WXPN
WXPN, the nationally recognized leader in Triple A radio and the premier guide for discovering new and significant artists in rock, blues, roots and folk, is the non-commercial, member-supported radio service of the University of Pennsylvania. WXPN produces World Cafe®, public radio's most popular program of popular music hosted by David Dye and syndicated by NPR, and the Peabody Award-winning Kids Corner hosted by Kathy O'Connell. WXPN also produces XPoNential Radio on XPN2 stream as its secondary radio channel in HD. WXPN serves the greater Philadelphia area at 88.5 FM, the Lehigh Valley at 104.9, Worton/Baltimore at 90.5 FM, Lancaster/York at 88.7 FM, Harrisburg at 99.7 FM and the world via online streaming at XPN.org.
ABOUT THE PEW CENTER FOR ARTS & HERITAGE
The Pew Center for Arts & Heritage (the Center), established in 2005, is dedicated to stimulating a vibrant cultural community in the greater Philadelphia region. The Center makes project grants in two areas, Performance and Exhibitions & Public Interpretation, as well as awarding grants to individual artists through our Pew Fellowships. The Center also makes Advancement grants, substantial awards to high-performing organizations seeking to make lasting improvements to their programming, audience engagement, and financial health. Each year, Center funding makes possible numerous performing arts events, as well as history and visual arts exhibitions and other public programs for audiences in Philadelphia and its surrounding counties. The Center is also a hub for research and knowledge-sharing on issues critical to cultural practice.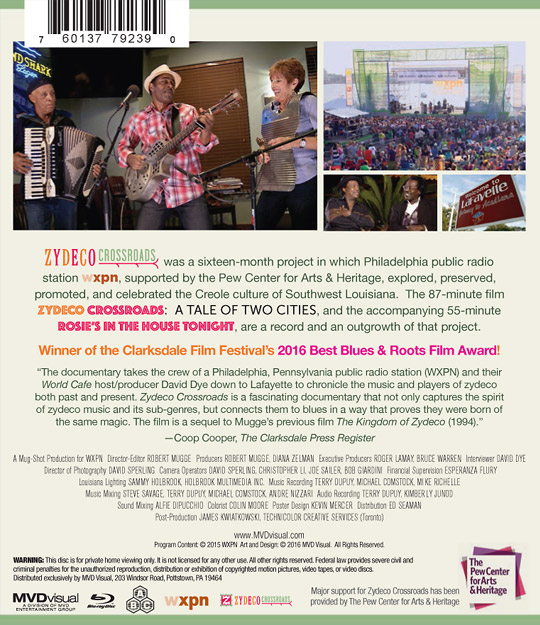 INTERVIEW ABOUT ZYDECO CROSSROADS: A TALE OF TWO CITIES
Judith Meriwether of KRVS-FM interviews Robert Mugge and Pat Mire of Cinema on the Bayou about the premiere of ZYDECO CROSSROADS: A TALE OF TWO CITIES
Recorded October 12, 2015. (Audio Only)