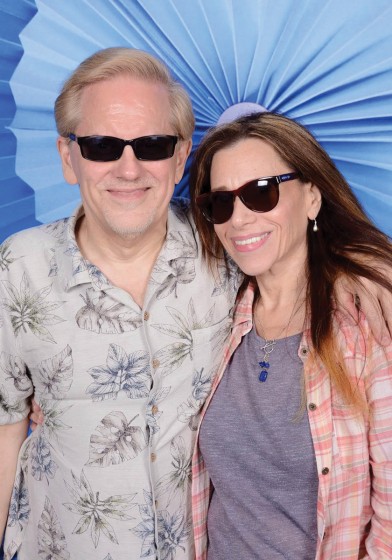 Independent Filmmaker Robert Mugge Is Flying High
May 3, 2016 by: Dan Willging
It's easy to see why filmmaker Robert Mugge is flying high these days. Five of his films, including The Kingdom of Zydeco, Rhythm 'n' Bayous: A Road Map to Louisiana Music, and most recently, 2015's Zydeco Crossroads: A Tale of Two Cites, were released in March on Blu-ray and DVD. Two films, Iguanas in the House, a 27-minute documentary about New Orleans' roots-rocking the Iguanas, and Rosie's in the House Tonight, a 55-minute documentary about zydeco starlet Rosie Ledet, are packaged as bonus features with Kingdom and Zydeco Crossroads, respectively.
Additionally, on April 22, MVD released Mugge's 1992 flick Pride and Joy: The Story of Alligator Records, which could be considered a root of the aforementioned music docs.
In a sense, the release of these films validates a portion of his life's work, since only limited audiences saw The Kingdom of Zydeco (1994) and Rhythm 'n' Bayous (2000) at special screenings and prestigious film festivals. After their short run, Mugge was forced to shelve the films due to music rights issues.
Click Below to View Clips from the Movies